BCCT PRE-T3 BRIEFING - Recent Developments in Intellectual Property Law
From patent to trademark, the IP landscape of Thailand is changing. Join us to hear Fabrice Mattei (Principal, Global Head of Patent Group & Head of Climate Change Group, Rouse & Co International (Thailand) Ltd) sharing his insights about new and upcoming IP law developments and how to leverage them for successful IP strategies.
Date: Thursday 20th April 2023

Time: 5-6pm (immediately before the T3 networking)

Venue: Shangri-La Bangkok

Cost: Free of charge but you must book in advance
Booking: please click HERE or email events@bccthai.com for booking assistance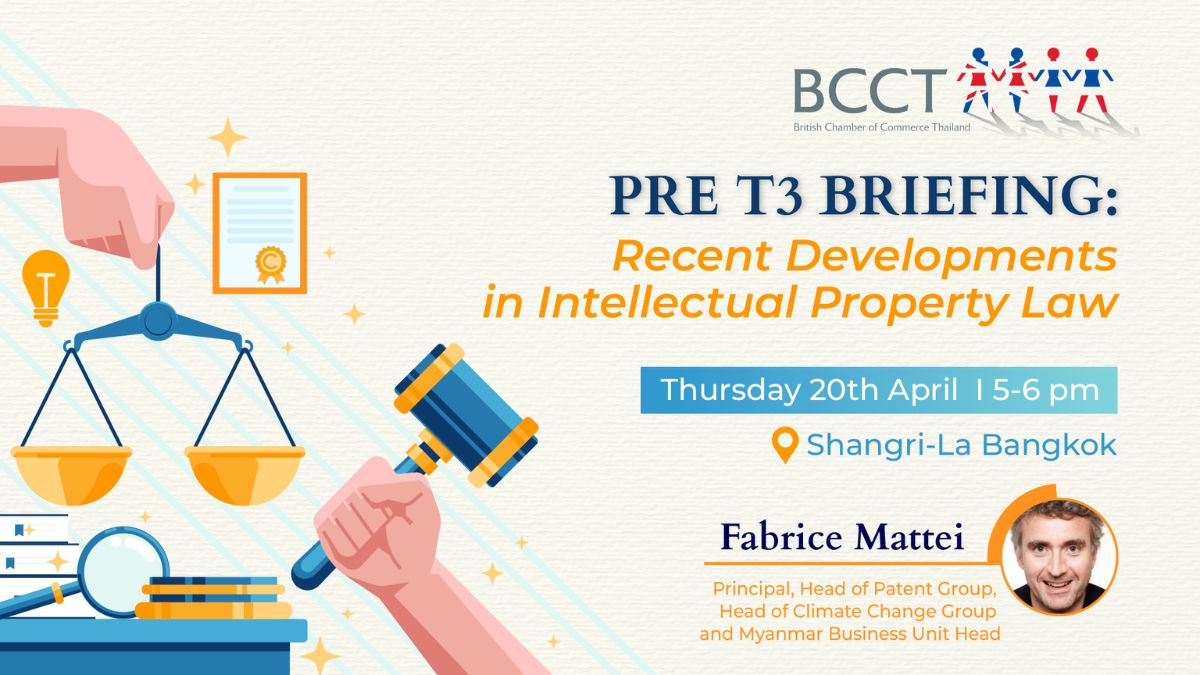 More about the speaker:
Fabrice Mattei graduated in law and science from the universities of London, Paris and Strathclyde. Since 1996 he has specialised in intellectual property, working in France, the United Kingdom, Thailand and Myanmar.
He has advised Asian government agencies, leading Thai and multinational companies on different aspects of IP law, including protection strategies and litigation. He is also a consultant for the European Patent Office on the harmonization of patent laws in the ASEAN.
His summarised cv can be found here https://rouse.com/people/fabrice-mattei