BCCT VIRTUAL MEMBERS' MEETING
"Challenges Businesses Have Faced when Entering Thailand"
By ADVOCACY WORKING GROUP
The meeting will be conducted by BCCT Advocacy Working Group on Tuesday 25th July 2023 via Zoom Meeting from 3-4 pm (UTC+7, Bangkok Time) – Members only.
Booking link - HERE

*The Zoom link will be sent directly to your email one day in advance before the event date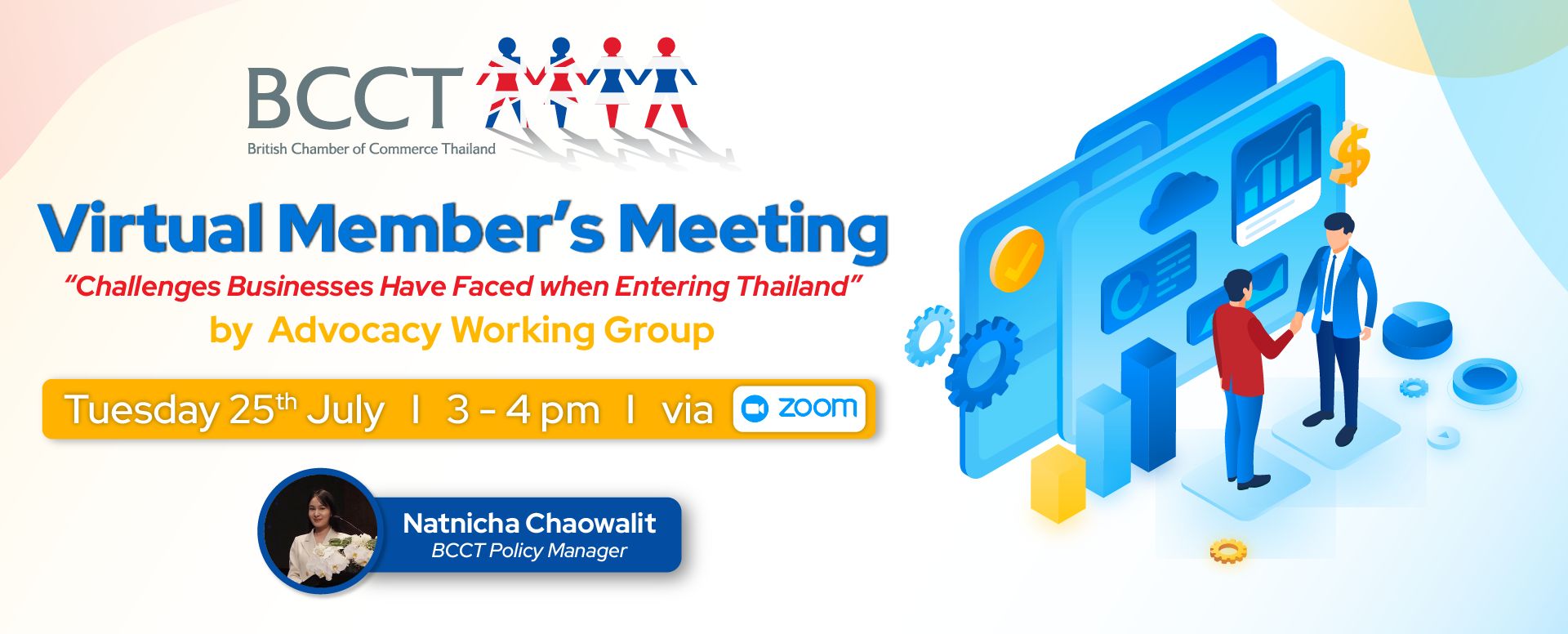 The session will take the following format:
Opening Speech by BCCT Advocacy Working Group Chair
Topic 1: BCCT Policy Manager Updates the Progress from the Previous Meetings (5 mins)
BCCT Policy Manager updates the progress and the results from the last members meetings.
• "Challenges Faced by Business under BOI Privileges"
• "IPR Challenges Businesses Have Faced"
Topic 2: Issues and the Suggestions from Businesses' Representatives (45 mins)
Businesses' representatives share the challenges they have experienced as foreign business entering Thailand.
Topic 3: What to Do after the Meeting (5 mins)
BCCT Policy Manager reports what to do for the next step after gathering the issues and suggestions from members.
The session will be moderated by BCCT Policy Manager, Natnicha Chaowalit.